You are conducting business in Germany and you consequently try to meet your financial objectives. You need an accounting firm that
a) meets your current obligations in Germany (e.g. handle the correspondence with fiscal authorities, finance accounting, payroll accounting, monthly/ quarterly/ yearly financial statements, group reporting, preparation of tax declarations,…) ?
b) has the same international scope like you and helps you to save money in international business transactions ?
Then I think you are right here on our webpage. Gain an overview about our services. We would appreciate to provide our services to you. Feel free to call or email and discuss your matter at any time.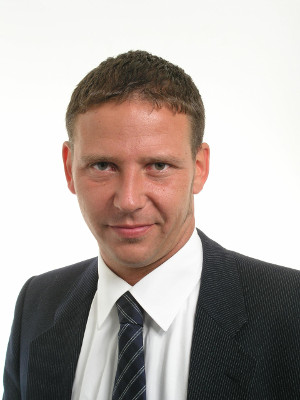 Owner of Accounting firm
Ulrich Fuierer
Services
Compliance work / preparation of tax returns
Preparation of annual accounts of enterprises, contractors, private persons
VAT
Income tax declaration
corporation tax
wage tax
PAYE (pay as you earn)
Accounting
accountancy services
bookkeeping
VAT submission
Application
tax registration
tax number
VAT number
AUG license
Payroll accounting
PAYE pay as you earn
payroll administration
National insurance / social insurance compliance
E 101
claiming back national / social insurance of employees in Germany from  Deutsche Rentenversicherung
Company formation
Complete setup package, including consultancy, open up bank account, virtual office, tax registration, organizing appointment at notary, registration at company's house
Advice of correct legal form (GmbH, UG, Ltd., GmbH & Co. KG, OHG, A)
Advisory services
Consulting services Acquisition / purchase of property (apartment , private house, commercial property, land, real estate)
Preparation of annual returns of property owners
Wills and inheritance tax planning
corporate tax, property tax, land tax, capital gain tax, VAT, PAYE
Tax returns for individuals and trusts
Consulting at tax audits
Preparation and audit of reporting packages / group packages
Mergers and acquisitions
Cooperation with auditors / providing due diligences
Transfer pricing
International taxation
Pension planning
Company Setup
You plan
forming a GmbH?
forming an AG (forming an Aktiengesellschaft)
forming an Ug (forming an Unternehmergesellschaft)
forming a KG
forming a GmbH & Co. KG
forming a GbR
or you are looking for a
readymade GmbH
readymade AG (readymade Aktiengesellschaft)
readymade UG (readymade Unternehmergesellschaft)
readymade KG
readymade GmbH & Co. KG
readymade GbR
As leading accounting firm we will advise and support you in all relating tax matters as
minimizing tax burden
registration at tax office
organizing VAT number (VAT registration)
organizing tax number
filing VAT statements
Our business setup service also includes
open German bank account
renting an office / virtual office
general assistance in all areas to get your company started
Why shoud you choose a German accountant for company setup instead of a professional formation service?
Expertise
I do not have the expertise in forming companies in 50 different countries.
But I supported many dozens of company setups in Germany.
I am fluent in German and English, MBA, chartered accoutnant in Germany (Steuerberater) and worked 5 years for a global "Big Four" auditing firm.
I do have an experienced network of lawyers, notaries, solicitors, landlords, bankers, that will resolve any upcoming issue for you.
Fees
My business model is not "hit and run" which means I make one times my profit by forming your company and then our business relationship is ended.
My objective is to provide perfect service to you at the formation process and therefore gain you as new client for my accounting firm. I would appreciate to provide the full scope of compliance and accounting service to you. Thus I am interested in a long term relationship with you and your new formed company
You can see this company setup procedure is only a first step to build up a business relation.
Therefore my fees are moderate. For example setup a GmbH (including consulting, notary fees, court registration fees, tax registration, VAT number, open up bank account and creating contact to landlords) is below EUR 2.000 (net w/o VAT).
But of course there is no obligation for you to choose me as your accountant.
Income tax refund
Did you have employment income in the past years in Germany ? Then you might have the opportunity to get a material income tax refund.
Usually material income tax and social security contributions get deducted from employees working in Germany. Those monies are withheld monthly by your employer and never appear on your bank account. Filing an income tax declaration might under certain circumstances help you to get a material refund.
Does every employee in Germany get an income tax refund?
Tax law is complicate and influenced by many factors. A non-married employee without children who works Jan – Dec in a calendar year and gets 12 times the same salary without having any tax-relevant costs to deduct will usually not get back anything.
If your case is different from the above mentioned, it is highly likely you get tax back. Here some criteria that usually result in material tax refunds. If only one is met, you should get a refund:
You did not work from January  to December in a particular calendar year but you started your employment later or ended it earlier (e.g. March to December or January to September)
Your salary was not always at the same level but there were changes in some months, e.g. a bonus or a lift in your salary
Your husband or wife was with you in Germany and had none or only immaterial income
You kept your house / apartment at your home and rented a hotel room or apartment in Germany for job purposes
You had high tax deductable costs, e.g. for housing, traveling from your home to your job, communication costs, business dinners, IT-costs, education costs,….
Do I have to file an income tax declaration according to German tax law?
If you only had income as employee in Germany, the answer is generally No. Your tax was already withheld from your employer and paid to tax office. But you can file the tax return  voluntarily and in the cases explained above you should do it as you probably will get back some hundreds or thousands of EUR.
How much time do I have to file my income tax statement?
The ground rule is: You can file your tax return 4 years after year end. This means e.g. in the year 2014, you can file the years 2010, 2011, 2012 and 2013.
2009 and older would usually no longer be accepted by tax office as those years are time-barred.
How much fees will be charged to me for preparing the return?
The fees of our accounting firm primarily depend on volume of time we have to spend. In no case you will have a bad surprise with the fees:
You contact us and provide us the relevant key information of your case. We make a first analysis for free and can tell you how much tax refund you likely get. We then make a quote to you. Then you can decide whether to stop or to proceed with our services. Therefore you have full cost control with our company and no bad surprises re possible.
Why should I choose a German accountant to prepare my German income tax return instead of an international acting accounting firm?
Those international accounting networks do usually neither have the language nor the technical skills to prepare German tax returns. They are 'mid men' who are specialized in marketing and collecting clients. Having gained you as a client t they pass the work to local accountants they are cooperating with.  You pay a commission to the 'mid man' and the work is done by other local accounting firms. You never get directly in contact with the people who actually process your tax return and the response time behavior is often poor.  This is what we heard from many of their disappointed former clients.